What do you think? Do businesses need a website to run a successfully regardless of the size/scale of your business?
"Well my business is small, do I still need a website?"
YES!!! You do! Unless you like the idea of loosing so much potential to grow .
On top of that, we all have seen how COVID-19 has shifted the paradigm of retail market drastically; from paper clips to vegetables and everything in between got sold online.
What does research say?
It's a challange often times to make small business owners understand the importance and effectivess of owning a website. You loose an icredible amount of potential revenue.
Take a look at the following statistics:
Imagine the share your business can have from all those customers who are looking for your service.
Why exactly should you build a business website?
Here's why
Customer Expectations
Consumers usually search online to learn about something new or to find local services they are looking for. A large group of consumers expect the internet to lead them to new services. For example, you can see social media groups for local restaurant or food van recommendations and how much new customers these recommendations can drive towards any business.
A responsive website allows both potential and new customers to get information about your prices, quality, service/product, contact info, etc. Businesses are expected to be digitally accessible these days. If consumers do not find you online, they sure will find one of your competitors.
Website Grows Sell
Ecommerce sales are projected to hit over $5.4 trillion this year. You are not getting any of that unless you own a website to part take. You can continue selling even if your shop is closed and attract more new customers with the help of a website.
Visibility and Web Presence
The number of active internet users worldwide is 4.95 billion. 90% of them use mobile devices to access the internet. You are virtually invisible to these people without a website. Additionally, the pandemic has pushed the global retail market to become more digital.
Brand and Web Aesthetic
Jiffy Facebook pages are not a substitute for having a website for your business. Rather, having only a Facebook page makes you loose credibility as a credible service provider. Anyone can be behind a Facebook page, who can guarantee of not getting scammed?
Compared to that, a website is not free to start with. It shows your seriousness. A website grows your impression as a proper brand.
Website Gains You Credibility
Websites gain you credibility if you are a small business. It can be compared to a digital business card that looks professional, always accessible, the bridge between you and your customers. To solidify your position in the industry, it is important to have a website. You will get more customer once you come across as credible in your particular industry.
Social Proof and Testimonials
Customer reviews can literally make or break a deal between prospects and you. Your website is the best place to get to know more about your business. Encouraging and displaying reviews is a very effective way to build trust and social proff. This can lift your acceptability.
Access to Analytics & Data
With the help of a website, you can utilize digital engagement metrics to create successful ad campaigns and marketing materials. You can analyze your methods of attracting customers and take necessary steps to grow or jump over obstacles. You can also use social media platforms to gain more traffic to your website, which will gain you even more data about the steps you should take.
Website Wins You Customer Loyalty
Email and text listing is made easier with a website. Website allows you to have a connection with loyal customers. They can voluntarily provide their email address and phone numbers via your website. Emails and text messages are effective ways to share information about important info like sales, new stock/services/products. etc. This also build a bond between you and your customers. Customer loyalty is the edge you need to prevail over your competitors in the industry. However, without a website you can not have any share of that.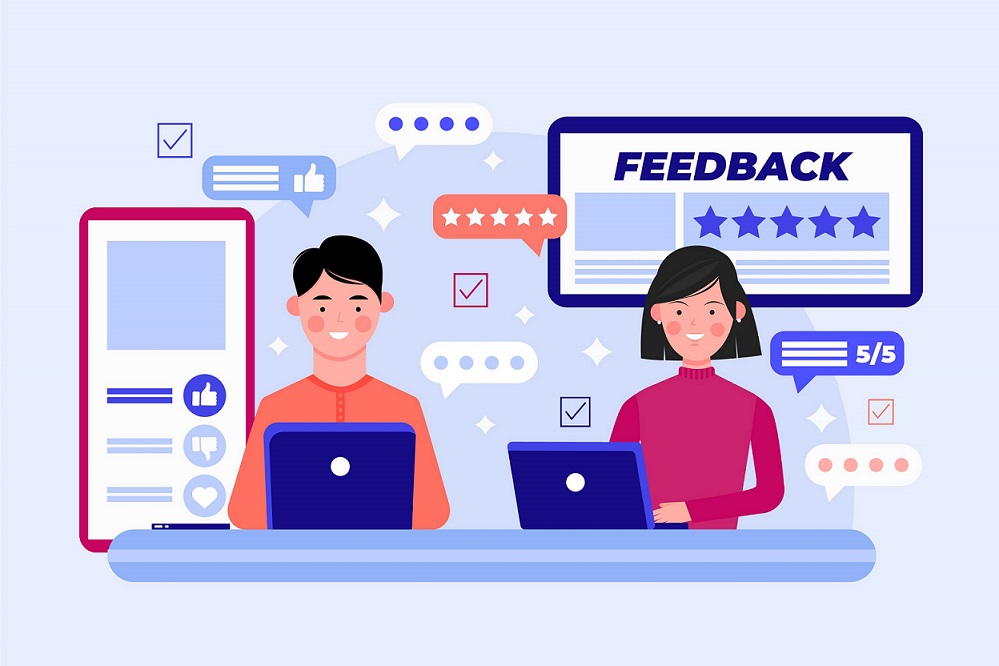 To Conclude
The decision to either create a website for your business or not is ultimately yours to make. However, if part of your business goals is to improve lead generation, visibility, social proof, and authority, then creating one is a must.
Follow us on