At KozoTech we believe in solving problems rather than selling a service. Our works maintain international standards, also our marketing strategy is always up to date with current trends. We offer IT services that are tapered to client's specific needs and requirements. our services includes web design, web development, software development ,digital marketing, graphics design and many more. Take a look at some of our recent works. Get connected with us through our social media and get to know us more.
Guaranteed Quality
Since the beginning of our journey in 2013 we have been doing relentless job to meet the expectation of our clients. With having the experience of interacting with a large number of customers we can help you make the right move towards your goal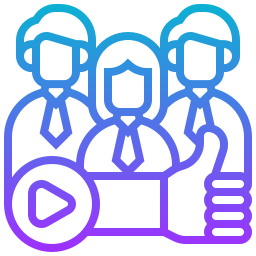 Satisfied Customers
We intend to deliver the best advise and service according to the client's specific needs. We don't only sell service to you rather we build bridges to come to a solution together. As a result we are very proud to say we are admired by our clients.
The leading source for our skill
Lorem ipsum dolor sit amet, consectetur adipiscing elit. Donec turpis dolor, mit malesuada non leo a, vehicula ornare nibh. Integer eget bibendum nulla, neced hendrerit magna. Nunc vitae ipsum interdum,