Lets discuss POS system
What really is a Point of Sale (POS) System?
A point of sale (POS) is a system that is used for transactions between customers and businesses. It also keeps track of inventory quantity, pricing very accurately. A POS system can differ in terms of look with different businesses. From beauty salons to boutique shops, every business has its own version of POS. There are also different types of POS systems, such as…
Get a POS system without breaking the bank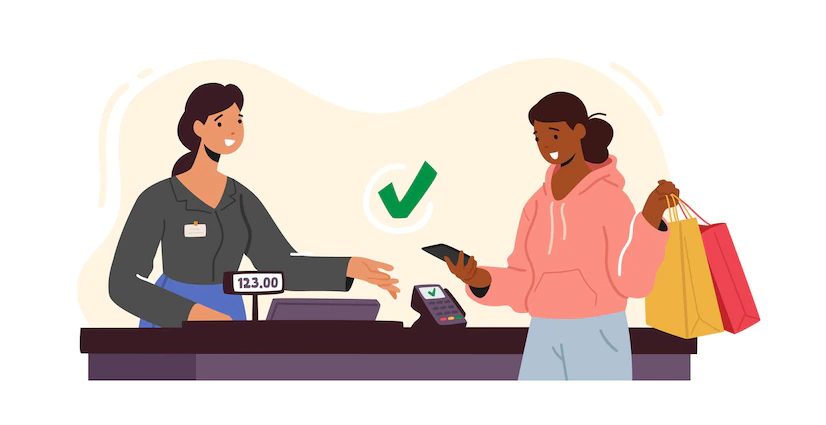 All-In-One POS System
POS systems can give you a very convenient all-in-one functionality. You don't only get to accept payments, but rather a report in all its detail of your business.
A POS system also does a really good job sorting out customer data quickly and efficiently. You can get a custom made POS system for your own specific needs. For example, a POS system in a restaurant can react and appear differently than that of a dollar store.
The only drawback there might be that some of these systems can cost a good amount of money each month. However, you can also go for other versions of POS systems within budget.
Cloud-Based POS System
This type of POS systems can be used on any device as these are basically mobile apps. Many businesses benefit from these types of systems like restaurants offering table-side checkouts, stores that offer mobile checkout throughout their store, etc.
Businesses that want to use devices such as tablets or smartphones to accept payments, should get a cloud-based POS.
Mobile POS system
A mobile POS system can be very beneficial to certain businesses. For example, restaurants which have table side check-ins, large stores with multiple payment locations, roadside vendors, etc. Mobile POS systems are also cloud-based. Therefor, mobile POS can be a great solution for businesses processing both online and in-person transactions.
Why should you use POS software?
Here's why:
Time Saver
What is more valuable than time? Thus, this easily tops the benefit list. Standing in a queue for a long time is a no-go for many consumers, especially in a busy world like now-a-days. A POS cuts off that unnecessary delay that comes with manual methods of billing.
It is as simple as scanning the product and taking the payment and collecting the receipt.
Take businesses anywhere
Taking your business anywhere you go is no longer an imagination. Cloud-based POS allows you to access your sales data through any portable device from anywhere.
Imagine how convenient it is to be able to monitor your ongoing transactions, inventory and sales data without having to come to the store.
Inventory Management
A POS system with has the ability to collate your stock inventory data regardless of the size of your store. It can also show real-time inventory updates. You can add all the products to the database only by scanning them. Accordingly, product quantity changes by scanning outgoing product. You can easily keep track of products that are short without having to do the job manually.
Maintain Multiple Store with consistancy
Managing multiple stores across different locations is challenging. In such a case, POS software is highly beneficial. A big issue can be maintaining price consistency. A POS system can tackle any inconsistency issue across stores with the help of a similar product database. You can also access the database of a specific store and make necessary decisions regarding inventory, prices, discounts, etc.
Employee Management
Keeping a track of employee sales record greatly helps a business to take necessary means to increase sales. You can look into your POS system to find out the monthly sales of any employee. A POS system can also be helpful for employees to manage their own sales statistics. Therefor, it is essential to have POS software with employee management to keep track of your progress.
Increases Customer Satisfaction
Constant manual work leads to exhaustion in both the physical and mental state of being. If staff members are manually memorizing prices, names, sizes, quantities etc, no surprise if it results in average customer service. A POS can reduce such burden and help them focus on customers more. Which should result in satisfied loyal customers.
To conclude
In a busy era like this, if you want to opt for your best growth potential POS software offers you multiple less things to worry about. Large or small, you should definitely get a POS software to run your business more efficiently.