What is Digital Marketing?
Digital marketing is a way of promoting brands or services to potential customers through virtual means using the internet. It includes many ways, such as email, social media, multimedia messages, and web-based advertising. Digital marketing typically refers to ad campaigns that appear on computers, smartphones, tablets, or other devices. It varies in different forms too, such as video ad, display ad. search engine suggestion, social media post.
Digital marketing vs traditional advertising
What is Traditional Marketing?
Before the widespread of this tech era, marketing used to be done by means like radio, TV, hoardings, mail, etc. The main objective was to reach a large number of people. Basically, traditional marketing is reaching as many people as possible and generating leads.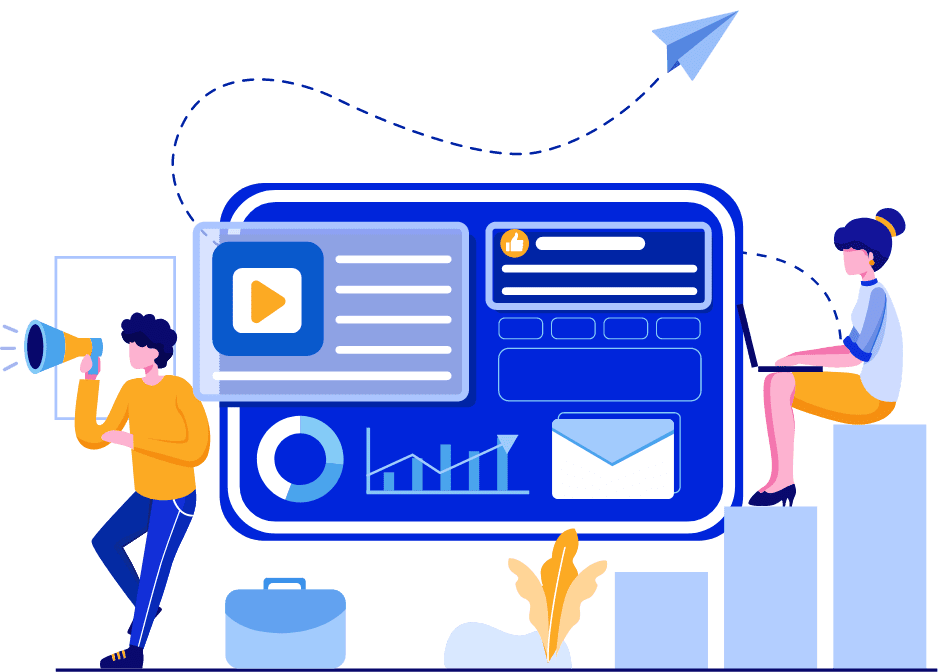 Some of the Differences
Medium
Marketers use means like flyers, mail, posters, bill boards, banners, radio, and also TV in traditional marketing. This is the way of reaching mass numbers.
On the other hand, online marketing utilizes social media platforms, affiliate ads, display ads, classified ads, and other online platforms.
Speed
While digital marketing can reach huge numbers of people in minutes, traditional advertising lacks way behind in this category. Especially in the era we are living in, some of the means used by traditional marketing are less effective.
Cost
Traditional advertising process can cost big money and if it involves manual work then it comes out as very stressful too. For example, distributing hundreds of flyers can be very challenging.
However, in the digital realm only one flyer will be needed to reach thousands of people that are more likely to be interested in the content. Digital marketing is significantly cheaper while compared to traditional way of advertising.
Measurement
In traditional marketing it's very hard to come up with actual precise numbers in terms of return of investment and gather, analyze client data.
Whereas, digital marketing is quantifiable to such a degree that you can pin-point your clients geographical location. You can analysize your efforts, calculate return of investments, and also know who are patronizing your products
Digital marketing creates growth
Before, it was not possible to stay in consistent contact with your customers. Digital advertising facilitates easy reach to interested and potential customers. It offers another level of personalization when it comes to being creative with your marketing strategy. Embracing online marketing will bring about quantifyable and quick positive results for your business. Below are some of the benefits of digital marketing:
A broader geographic reach
Cost efficiency
Quantifiable results
Easier personalization
More connection with customers
Better conversion rate
Reaching ideal customers
Finally, the reason you should go it
Digital marketing lets you reach a wider audience, scale business further, and generate more revenue. Setting up a business online, running ad campaigns, developing content strategies are a few of the tasks a web advertising expert does to provide such results. So you should definitely try reaching your full potential.