In a revolutionary digital era like this, every business is making its way online regardless of size and scale. The main goal appears to be reaching more consumer. So far, growing your business online is the most effective means you can take to grow brand awareness and offer global service. If you are wondering how to grow your business online, we have got you covered.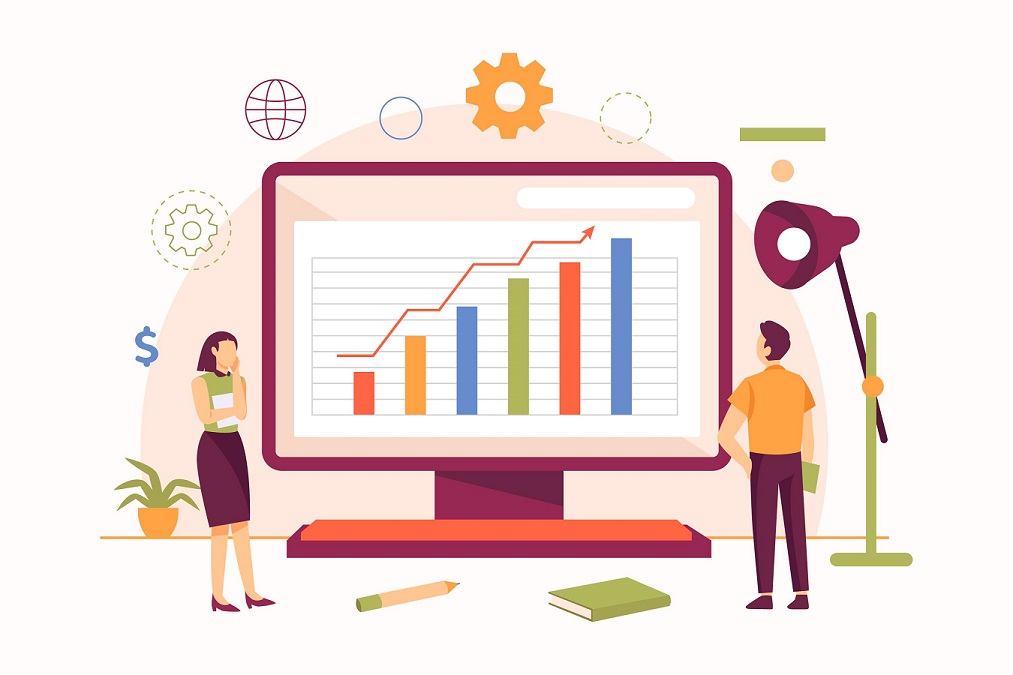 Here are some ways you should definitely try
Set up a website
Setting up a website is so obvious, because it's taken for granted these days by consumers. From fashion brands to small stationary businesses, to promote growth, a website is a must. A responsive and professional looking website can take your business to the next level. This is so relative, especially in an after-pandemic world. Everyone of us knows how the retail market has taken a drastic shift of paradigm amid the recent pandemic. The value of a website can be understood from this alone. You should definitely build a website.
Set your SEO strategy
SEO is one of the most popular tools used by marketers to grow businesses online. Search engines can generate huge amounts of traffic to your website. Knowing basic SEO can open the door for your website to a huge number of specific consumers easily. SEO is basically a method and set of guidelines that makes a website search engine friendly and easily findable. Although high quality content and effort is needed to get good results, it is absolutely worthwhile once you see it working it's magic.
Set up social media accounts
Social media is so influential to all of our lives, it's a great way to engage with people in general. However, it can be more than solely an engagement tool. For example, Facebook and Instagram have a dedicated market section which you can take advantage of to scale up your sales directly. These are also great marketing tools as these means can reach you to so many people. You should definitely strategize with social media handles to engage customers and convert direct sales to maximize your growth.
Try digital advertising campaigns
Digital advertising is the quickest and the most convenient way of introducing your brand/service to new potential customers. A bit of budget put into digital marketing wisely, you can see very quick meaningful results. It lets you track your performance far easier than traditional marketing. It a great way to build your business while tracking customer needs at the same time through analyzing the marketing data.
Create webinars
Webiner is very a effective yet so underrated way of business promotion method at the same time. It is an active way of engaging with your customer base, gaining more assurance which leads to customer satisfaction. If done properly, it can bring long-lasting, effective results. You should create webinars to engage more with your customers.
Carry out promotional activities
This is a well-practiced strategy, but it always works. It includes promotional deals, stock clearance sales, general discounts, etc. Consumers love bargains. This strategy drives a lot of sales in a short time period. These type of campaign results in boost in overall revenue.
Create a subscriber database
A lot of businesses do not take advantage of email marketing. Regardless of your business type, potential customers are always willing to receive newsletters if you have something valuable to offer with every new email you send them. Taking advantage of this strategy will grow your business significantly.
Encourage reviews
Satisfied and loyal customers can be a means of marketing for you. Prospects value others opinion before the final commitment to purchase or take a service. You should make sure of your impression in front of new clients. Ask your customers to leave a review of how good of a service they had from you. This is the perfect way of building trust. It pushes sales over the line.
Provide superior customer service
Your relationship should not end with a customer right after selling to them. Rather, take the long route. Businesses are considered trustworthy if they provide good after sales support. Start by maintaining a constant and functional contact information. Make it easy for the customer to find and contact you easily, be as available as possible. Form a way of replying to emails and inquiries faster. Satisfied customers will take your business a long way in the long run.
At the end
There are more methods to grow business online. Some of the strategies referenced above will yield results right away, and some of them may take long stretches of time before you begin getting results. It is all about trying new strategies and being persistent.